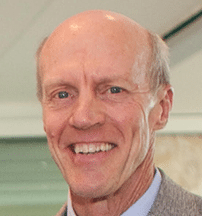 We are proud to announce that Steve Ronfeldt, lifelong champion of legal services and a distinguished litigator on cases that have improved the quality of life for millions of low-income individuals across the country, will be named this year's recipient of the Loren Miller Legal Services Award by the California Lawyers Association. Steve's career in legal services stretches back nearly 50 years, and includes a long-term role as the Director of Litigation of the Legal Aid Society of Alameda County. Steve went on to co-found The Public Interest Law Project (PILP), and after his retirement helped to initiate Bay Area Legal Aid's litigation unit. PILP and BayLegal jointly nominated Steve for the award.
The Loren Miller Award is named for the late Loren Miller, an African American lawyer, judge, and civil rights leader. It recognizes the lifetime contributions of an attorney who has demonstrated dedication to the development and delivery of legal services, and who has personally made significant impact benefiting the poor through precedent-setting litigation and successful advocacy for under-represented persons. As a co-founder of PILP and Of Counsel to BayLegal, Steve was jointly nominated for the award by both organizations.
In the words of the nomination letter: "This committee's award selection criteria read like a description of Steve's career…from the moment of graduation in the 1960s until this day. He has done this work in an exemplary fashion, to the benefit of millions of low income people across the country. Not only does Steve's professional work and career make him an ideal candidate for the award, his personal character is simply extraordinary. Steve is one of the rare people in life who maintains a tremendous warmth, cheer and positivity no matter the adversity he faces. He is an optimist at heart – something all of our clients deeply need – which drives him to be endlessly creative and tenacious in his work. Steve's optimism and total dedication to justice and fairness for low income communities is infectious – it inspires everyone around him to be their best too. Steve has thrown himself into mentoring with the same zeal he has thrown himself into his cases; the State is full of passionate advocates who have been taught and mentored by Steve, and through this work his impact has grown ever deeper."
The award will be presented during the Annual Meeting of the CLA on Friday, September 14 at the Conference of California Bar Associations Chair's Reception and Celebration of Excellence, 6 p.m. – 8:30 p.m., Mariott Marquis San Diego, Coronado Terrace, 4th Floor, 333 West Harbor Drive, San Diego, 92101. Ticketing and other information can be found on the CLA website.