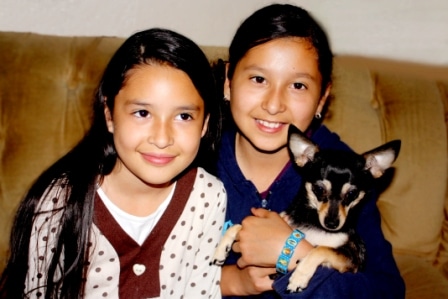 The Marquez family* lived in a very noisy public housing complex next to a fire station and a hospital, where ambulances were constantly driving by with sirens blaring. Their youngest daughter, Anna, has a hearing disability and requires a hearing aid; however, because the family's home was so loud, the little girl had to turn off her hearing aid at home, which interfered with her ability to communicate with her family. Anna's mom tried to ask their building manager for help, but due to a language barrier, she was unable to get a response to her requests. She didn't know about reasonable accommodations within public housing, because all of the information she saw was written in English.
With BayLegal's help the Marquez family was transferred to a much quieter housing development and Anna can now use her hearing aid. The Housing Authority has also started helping Anna's mother with translation of their information and resources, so that she and other residents are better equipped to deal with any issues in the future.
 *Names have been changed to protect confidentiality.