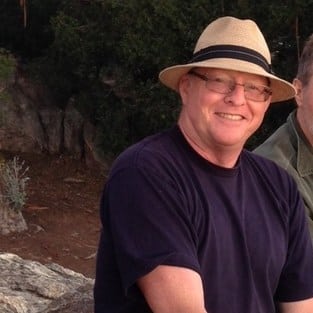 Anthony G. (Tony) White
August 3, 1949 – June 30, 2018
Tony White was a leader in the social justice movement in the Bay Area, California, and throughout the country. He was one of the first legal aid attorneys to see the power of technology and seek ways to harness it to better serve our clients, yet he was never about innovation for the sake of creating or using something new. Tony always placed the best interests of clients above all others and when it came to technology he did all he could to ensure that the tools we used were second to none because he understood deep in his heart that our clients deserve nothing less. All of us who worked with Tony and were fortunate to have him as a friend will always remember him for his contributions and tireless dedication to our clients and their communities, but even more so for his kindness, thoughtfulness, mentorship, and inspiration.
In the mid-1980s, Tony joined California Rural Legal Assistance (CRLA) serving as a statewide leader advancing the rights of tenants, and as Regional Counsel. As a harbinger of what was to become, Tony soon recognized that if CRLA was to remain at the forefront of protecting the rights of the rural poor, it needed to harness technology in ways that few of us imagined.
When Bay Area Legal Aid (BayLegal) was formed in 2000, Tony was asked to return to legal services for a very simple reason: He was the only one with the know-how and skills to transform what had been several disconnected systems into one powerful platform for serving the legal needs of the poor. For the next 16 years, as BayLegal's Director of Law and Technology, Tony played a key role in the design and implementation of BayLegal's nationally recognized Legal Advice Line and Health Consumer Center telephone hotlines, and helped BayLegal become what it is today, the largest nonprofit law firm serving low-income clients in all of the Bay Area counties. At the same time, Tony galvanized national support for the formation of the Legal Services National Technology Assistance Project (LSNTAP), now the primary resource for legal aid programs to train and learn about cutting-edge technology.
In addition to his contributions to CRLA and BayLegal, Tony was an inspiration to all the poverty law advocates and legal aid organizations with whom he worked for his understanding of the power of technology and what it can bring, but even more so for understanding the power of the human spirit and what it can achieve.
A memorial service will be held on Sunday, August 12 at 2:00 PM at Northbrae Community Church, 941 The Alameda, Berkeley, CA 94707.
For more information, please visit: Anthony White Obituary – San Francisco, CA | San Francisco Chronicle