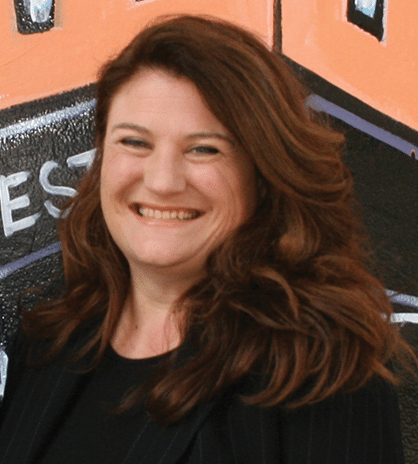 Happy Pride! I love that this month highlights and celebrates the power of love, expression, community, and dignity. And that in this celebration is the critical recognition of the discrimination, police brutality and legal oppression that have and continue to threaten LGBTQ lives and bodies and that we must always stand up, speak out and advocate. I am sad that this summer we cannot celebrate together in-person as we usually do, but our solidarity and our advocacy remain strong, and we look forward to doing so as soon as possible.
While I am hopeful that we are on a smooth path out of the health crisis, our advocacy to minimize the impact of the economic crisis on our clients now and for generations remains critical. Throughout the last fourteen months and at this pivotal moment, we continue our advocacy to prevent evictions. Since the pandemic reached the Bay Area, we have advocated for strong eviction moratoria and tenant protections. Despite the moratoria and enhanced protections, many landlords are finding loopholes to evict tenants who cannot pay rent due to COVID-related hardships, making our ongoing advocacy and representation even more important as cases became more complicated. This was the case for Enilda Rodriguez, who was locked out of her apartment after advocating for her rights against eviction from her home. Ms. Rodriguez had lost her bartending job during the pandemic, and under the rent moratoriums which protected her from eviction for nonpayment, she deferred rent payments as she looked for work. Despite these protections, her new landlords used an Ellis Act loophole to evict her. Stories like Ms. Rodriguez's illustrate the complexity and need for legal help and housing protections for all our community members. In addition to our legal services for individual clients, we have also created a number of online resources to ensure tenants know their rights and access resources that have been established to prevent evictions, including a recent video about tenant rights during the COVID-19 pandemic, the Alameda County eviction moratorium, and the California Rental Assistance Program.
We have and continue to advocate to protect low-income communities from debt that jeopardizes access to housing, healthcare, economic stability, and opportunity. To address the devastating impact of court fees and fines, our litigation team and partner organizations recently sent a letter to the Sacramento Superior Court demanding an end to $300 civil assessments, fines for missing court appearance or payments on infraction tickets. These fines are often six times than the original fee and are a violation of people's constitutional rights because they deny fair hearing and do not account for an individual's ability to pay, worsening existing inequalities. In May, a settlement in one of our other lawsuits has allowed eligible Medi-Cal applicants to begin receiving health care as they wait for their applications to be approved, increasing access to health care for hundreds of thousands of Californians. As collection lawsuits begin to rise exponentially, with research showing 10 times the number of suits filed in Santa Clara County, and an estimated $2 billion in tenancy debt that will begin showing next month, BayLegal's Consumer Law team are working hard to help as many people as possible.
Our attorneys and volunteers have worked hard to ensure our clients received the stimulus payments they were entitled to despite the countless challenges. It is wonderful to read a reflection from Lisette Leon, recent Harvard graduate and BayLegal intern, about her work with our Economic Justice team and the work she did to help people access their economic impact payments. This work continues and information can be found here.
As we continue our remote advocacy and protecting the health and safety of our clients, community, and staff, we are working hard to expand access to our services through limited reopening of our offices to the public. Calling our Legal Advice Line remains the best way to get help and all direct services will be done by appointment.
In a world that can feel siloed and pessimistic about our ability to change our collective futures, I am again grateful for all the colors of Pride and reminders to celebrate our diversity, to remember our struggles, our losses, and our victories, and to act. I am grateful that more people are awakening to the opportunities and necessity to change structural inequalities and discriminatory laws and practices, including the need for substantial increased investment in legal services, and the critical role legal aid plays in access to justice and protecting the health, safety, and stability of low-income communities. I am hopeful that we will continue having increasing support to do so and appreciate all of you as we work to create a brighter future!
Yours in partnership,
Genevieve Richardson