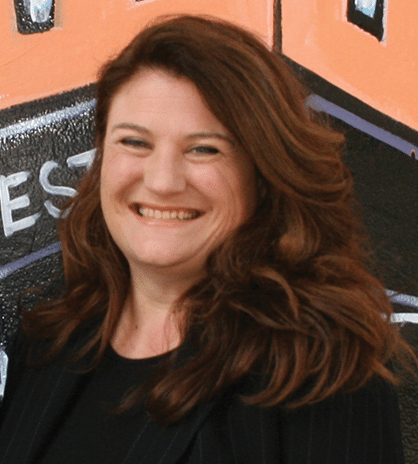 My thoughts are with the families of Daunte Wright, Ma'Khia Bryant, Alex Toledo, Mario Gonzalez, Iremamber Sykap, and the countless others who have lost loved ones to state violence. As we at Bay Area Legal Aid hold the violence and grief of this past month, we also hold the knowledge and commitment to playing our role in ending white supremacy and the systemic violence in our country that continues to take and threaten Black lives and the lives of other people of color. I am also thinking of the family of George Floyd and that even with a verdict in the case over his killing, we still need deep structural changes to our law enforcement and legal system to effectuate true change. As we wrote in our statement last summer, "we vow to continue fighting for racial justice, equity, and liberation in recognition that none of us is truly free until the very last one of us achieves freedom."
BayLegal also stands in solidarity with AAPI communities in the face of recent violent attacks and murders. We mourn the eight lives lost, including four members of the Sikh community, in the recent mass shooting in Indianapolis. We also mourn the lives of the eight people, six of whom were Asian women, killed in Atlanta in March. In this moment, it is important to recommit to standing against anti-AAPI violence, recognizing the intersections of class, immigration status, and gender, and working to combat the structural oppression faced by many members of AAPI communities. You can read BayLegal's statement on the shootings in Atlanta here.
These acts of violence and discrimination have occurred within the context of a global pandemic and economic crisis that has also disproportionately impacted low-income communities, Black communities, Indigenous communities, and other communities of color.  Acknowledgement of this fact is integral to BayLegal's advocacy to strengthen our collective social safety net and protect legal rights to housing, health, safety, and stability so that all our communities can thrive.
April was National Fair Housing Month: an important time to recognize and address how the pandemic has been particularly dangerous to people who are unhoused and caused many from marginalized backgrounds to face eviction or the threat of eviction. I am thankful to all BayLegal staff who have worked tirelessly to defend our clients from illegal evictions and advocate for policies that allow people to stay in their homes. This has included BayLegal's advocacy throughout the pandemic to address court safety and access issues throughout our region and state so that tenants and advocates did not have to choose between their protecting their health and legal rights. BayLegal's demand letter to the San Francisco Superior Court was instrumental in getting the San Francisco Superior Court to increase access to remote hearings. Being able to appear remotely during the pandemic helps to protect people's safety as they assert their legal rights and fight eviction in court.
As we hopefully continue a smooth path out of the pandemic, BayLegal is doing all we can to prevent evictions and help our clients and community have the resources to obtain and maintain stability. We are working closely with our partners and client community to ensure that tenants are aware of their legal rights and of programs such as the Emergency Rental Assistance Program. In addition, BayLegal has other tenant resources  on our website. Among these are an FAQ about SB 91, a California state law that extended California's state-wide eviction protections, including for nonpayment of rent and just-cause rights, to all covered tenants until July 1, 2021.We have also updated our Self-Help Eviction (Unlawful Detainer) Answer packet, which is designed to help tenants represent themselves in unlawful detainer actions. We are in the process of translating the packet into several other languages.  BayLegal continues to track all legal rights and develop further Know Your Rights materials and presentations throughout our communities.
As part of our eviction prevention and broader housing access advocacy, our housing practice also works on issues related to disability discrimination and the right to accommodations, racial discrimination, and other forms of discrimination against protected identities.  Advocacy to protect legal rights related to these issues have become even more critical during the pandemic as pressures on low-income tenants have increased. Recently, BayLegal staff attorney Asma Husain worked with a client who was facing eviction from a housing provider who refused to provide accommodations for her disabilities. Asma litigated the eviction case to the brink of trial, prevailing in protecting her client's rights and housing when the housing provider agreed to call off the eviction proceedings.
I am in awe of everyone who continues to fight for the reshape our society, even as we continue to grieve such devastating losses. Here at BayLegal, we will continue to advocate for our clients and for the systemic changes necessary to ensure the health, safety, and stability of our communities.
Yours in partnership,
Genevieve Richardson