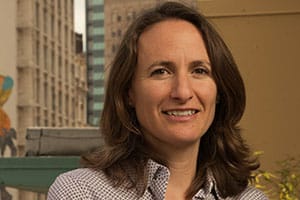 We are pleased to announce that Governor Newsom has appointed Rebekah Evenson, Bay Area Legal Aid's Director of Litigation & Advocacy, to be an Alameda County Superior Court Judge.
While saddened by the reality that Rebekah will no longer be part of our advocacy team, we know that she will be an amazing judge. Her elevation to the bench will advance justice for the broader community.  We will always be grateful for the tremendous work that she has done advancing our affirmative and impact litigation practice, and growing our capacity to create opportunities for justice at a broader scale.
See the Governor's press release for the announcement, including the full list of 14 new Superior Court judge appointments.